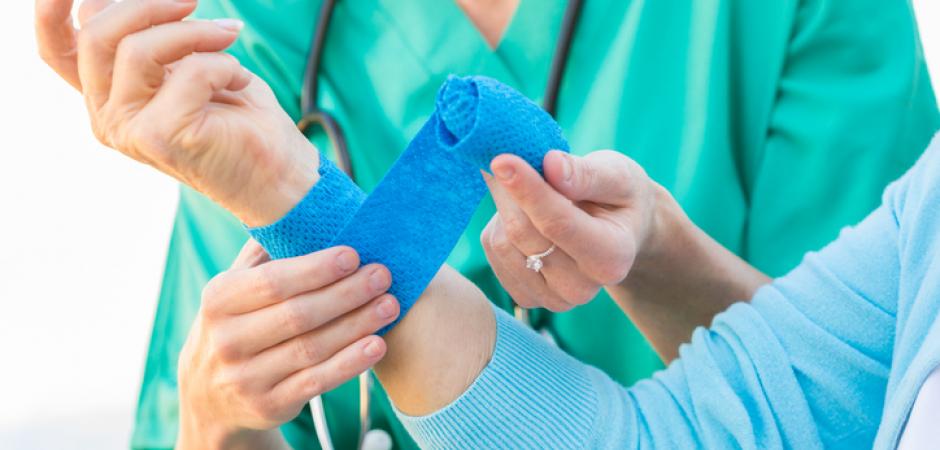 It's not just discouraging to have a wound that won't heal. It also can compromise your lifestyle with pain and lack of mobility. At the UT Health Jacksonville Wound Care Center, we understand the need for this specialized form of care and provide the only program in Cherokee County equipped to solve a wide variety of wound issues close to home.
Our team offers preventive and therapeutic care for inpatients and outpatients alike. Among the conditions we treat are:
abscesses and infections
acute burns, radiation burns and insect bites
bone infections (osteomyelitis)
diabetic ulcers, lower leg ulcers and pressure ulcers (bed sores)
gangrene and other problems related to poor circulation
skin tears and lacerations
slow-healing surgical wounds or postoperative infection
wounds resulting from colostomy, ileostomy or urostomy
Patients must be referred by their physician. For more information, please call 903-541-5143.