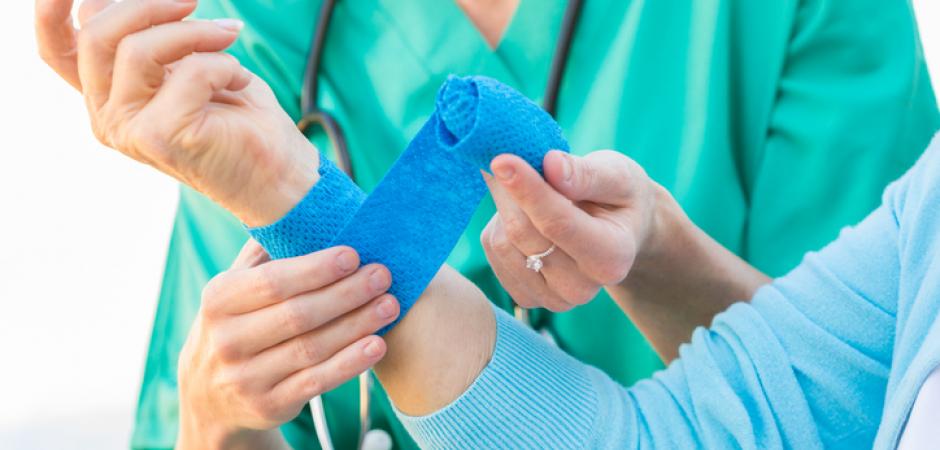 Non-healing wounds are complex, and treatment often requires the specialized knowledge of skilled professionals. The wound care clinic at UT Health Jacksonville is committed to correcting contributing factors, control infection and enhancing medical and nutritional elements to create an ideal healing environment.
Types of wounds treated at the UT Health Jacksonville wound clinic include:
Chronic, non-healing wounds.

Diabetic foot ulcers, lower leg ulcers and pressure ulcers (bed sores).

Bone infection (osteomyelitis).

Gangrene.

Burns.

Skin tears or lacerations.

Radiation tissue injury.

Slow or non-healing surgical wounds.

Brown recluse spider wounds.

Failing or compromised skin/muscle grafts or flaps.

Lymphedema/venous stasis.
For information or to make an appointment, please call the UT Health Jacksonville wound care clinic at 903-541-5143.