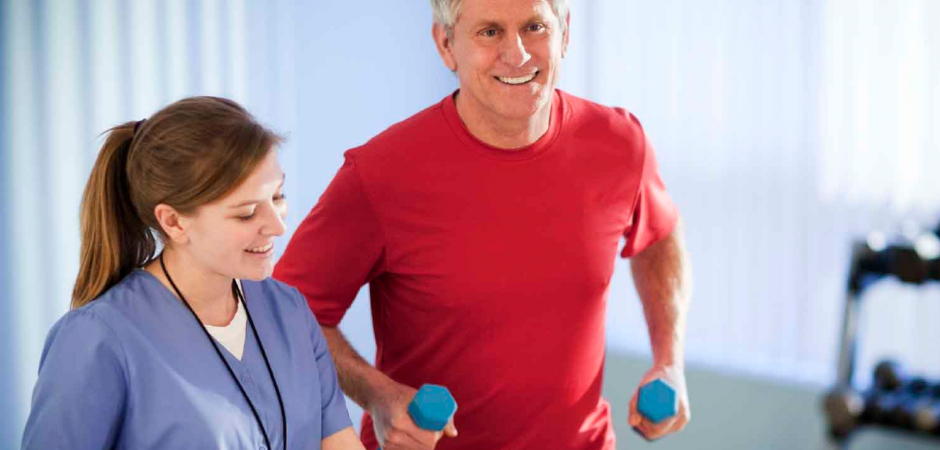 Rehab services at UT Health Jacksonville are designed to improve or restore strength and function following a cardiac or respiratory event, chronic or congenital condition, illness, injury, stroke or surgical procedure.
Services can take place on an inpatient and/or outpatient basis, as prescribed by your physician. Acute care inpatient rehabilitation involves a team of skilled nurses and therapists to help you transition from hospital to home. Outpatient rehabilitation, conveniently offered at the UT Health East Texas Olympic Center at Jacksonville, may be recommended either after or without hospitalization.
A combination of exercise therapy, manual therapy, medicines, specialized equipment and maintenance activities may be used during the rehabilitation process.
Services are available:
cardiopulmonary rehab
occupational therapy
orthopedic rehab
physical therapy
respiratory therapy
speech therapy
sports medicine
vestibular rehab for dizziness, imbalance and vertigo
For more information on rehabilitation services at UT Health Jacksonville, call 903-541-5520.