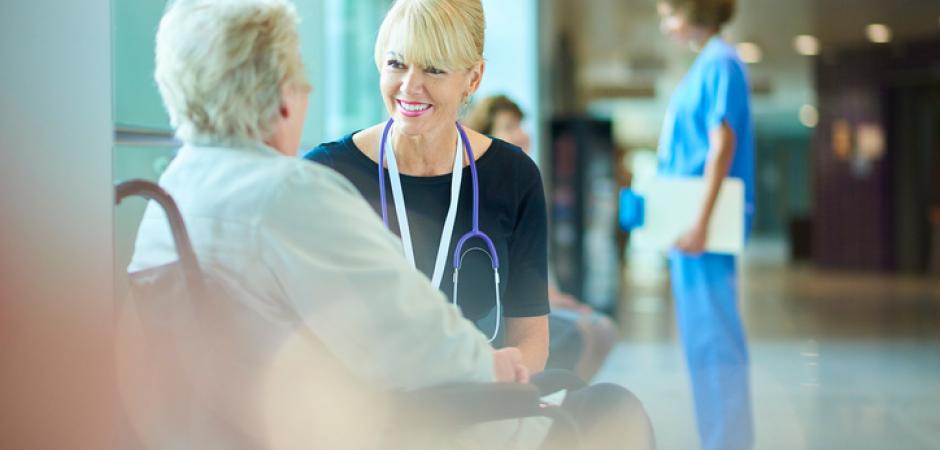 UT Health Jacksonville has 72 beds in private rooms. This includes 19 medical and surgical beds with telemetry monitoring to collect and transmit data for increased patient safety. Other features designed to add to your comfort and assist in your healing include:
hospitalist services
dietary therapies and services
24-hour radiology department with advanced imaging technologies
on-site laboratory services
pharmacy services
pulmonary testing and respiratory therapy
BiPAP and CPAP machines to help patients with sleep apnea breathe easily and regularly throughout the night
surgical and pain management procedures
physical, occupational and speech therapies
While you're a patient at UT Health Jacksonville, a hospitalist will be in charge of your care. He or she will communicate and coordinate your care with your primary care physician.
We consider your family members, too
From our volunteers to our hospitalists, we're here to answer questions and provide a host of guest amenities, including:
gift shop
chapel and visiting chaplains
cafeteria serving breakfasts, lunches and dinners
vending and ATM machines
free internet and patient email
complimentary television and telephone access
To learn more, call UT Health Jacksonville at 903-541-5000.