Reviews for William Boyd Roberson Jr., DO
---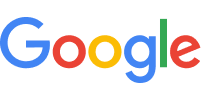 06/18/2022
Dr Roberson always listens to me and is eager to help me in any way I need. He is just the best!!!
— Jo Jo JoDeci
---


05/10/2022
Been with Dr Roberson for many years & plan on staying
— Teresa Lynn Fears
---


12/12/2021
Provides a thorough professional visit. He is considerate, and does not rush a visit. Answers questions readily. Always friendly and helpful. His saff is also friendly, and helpful.
— Jerry Leach
---


04/29/2020
Great doctor--easy to talk with---Cares about the patient and their health. Been patient for 12 years and he is very interested in the patient's well-been.
— Robert MI Hollenshead
---


11/15/2019
Great personal care. Has a sincere interest in patients. His nurse staff is lacking. They recommend care without knowing the patient's history. Very professional.
— Robert H
---


08/16/2019
Hes the best doctor I've ever been to, he cares about his patients, he takes his time and listens to you, he doesn't rush. I would definitely recommend him
— Sheralyn Hise
---


03/16/2017
Dr Roberson has been my disabled ,special needs grandsons primary care physician since he was 12 months old. He also has been my pcp for 9 years. He is a caring, compassionate doctor. I've never had any complaints and never anticipate having any. He has been amazing. My grandson has had 39 surgeries, has multiple disabilities, is on many medications,and has to have in home oxygen, and many other home med supplies. Dr. Roberson has always made sure that these requests are met and up to date.
— Tracie Bohannon
* Please note this list does not include reviews written by anonymous users