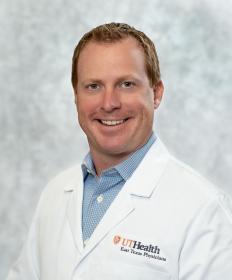 4.3 out of 5
Physician Group:
UT Health East Texas Physicians
Charlie Cameron, MD, is a pediatrician who practices at UT Health East Texas Physicians in Jacksonville. Dr. Cameron pursued a career in pediatrics because of his desire to help children.
"Pediatrics is the most fun you can have in medicine. The relationships you get to build are not just with your patients, but also with the entire family. That makes pediatrics extremely rewarding."
Dr. Cameron and his family are happy to be in Jacksonville and with UT Health East Texas. "We have all of the resources available to give our patients the best care because having that support behing you in invaluable."
Education:
Pediatric Residency: University of Texas Health Science Center at Houston
Doctor of Medicine: University of Texas Health Science Center at Houston
Bachelor of Science: Texas A&M University, College Station
American Academy of Pediatrics, Member